2017 Mazda CX-5 Grand Select near Franklin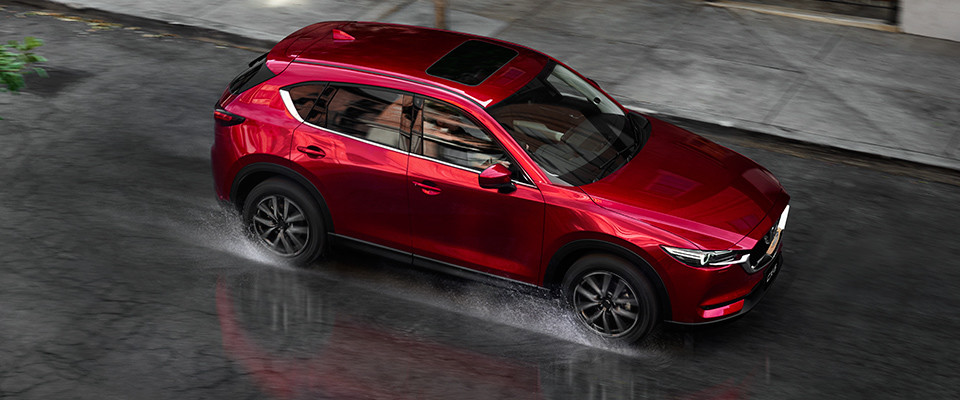 View 2017 Mazda CX-5 Grand Select Inventory
2017 Mazda CX-5 Grand Select near Franklin
The 2017 Mazda CX-5 Grand Select near Franklin is finding an odd place among the SUV line. It serves as a sort of middle ground between the Touring and Grand Touring models, bringing you the look and feel of a top end trim without all of the excessive components. Here's what you can expect:
Why the Grand Select?
There is plenty of speculation about why Mazda chose to add the CX-5 Grand Select near Franklin, Wisconsin. It really serves two purposes when you look at the competition. First, it allows them to cut the price of the Grand Touring model without necessarily losing the ultra plush feel. This makes the Grand Select more competitive with other manufacturer's top-tier SUVs. Meanwhile, the Grand Select gives a little bit back to the driver by removing all of the over-the-top safety features that take some of the driver experience out of your hands.
Equipment Change
The biggest differences between the Grand Select and the Grand Touring come down to the driver assist features. Some people have described the Premium Grand Touring model as being a bit overbearing with all of its sensors and automated controls. The Grand Select leaves out the automated emergency braking and forward collision chimes. It also drops the lane departure warnings and sensors.
Pricing
For all the technology you're losing, you're probably wondering how the price compares. Interestingly, Mazda chose to price the Grand Select at only $500 below the Grand Touring. For some people, this is enough to undercut the Honda CRV and similar models on the market. However, for such a small price difference, the Grand Touring model is arguably the better deal. Besides, if you choose to add all wheel drive, you'll be adding another $1300 to that price tag.
Ultimately, the 2017 Mazda CX-5 Grand Select near Franklin is serving a very specific niche within the SUV industry. It offers a top end driver comfort level without overloading the vehicle with too many tech gadgets. It seems that manufacturers are finally realizing that some drivers just want to enjoy the ride for themselves. By taking these extra electronics out, you get to save around $500 and have a more personalized driving experience.
To learn more about the Mazda CX-5 Grand Select, stop by Mazda Madison today and speak to our sales team. We are happy to show you everything the Grand Select has to offer and help you choose the perfect vehicle for you.
Directions to Mazda Franklin
Contact us about the 2017 Mazda CX-5 Grand Select