2017 Mazda MX-5 Miata near Franklin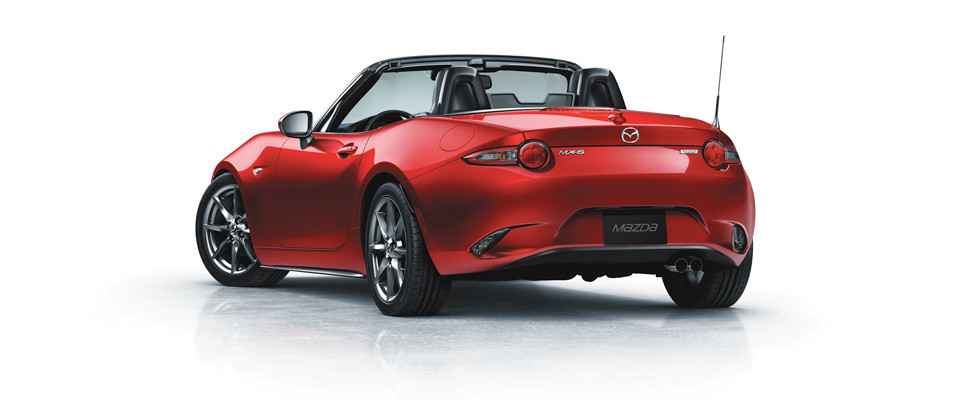 View 2017 Mazda MX-5 Miata Inventory
2017 Mazda MX-5 Miata near Franklin
The 2017 Mazda MX-5 Miata available near Franklin is the perfect convertible for enjoying the year to the fullest.
2017 Mazda MX-5 Miata Vehicle Information
Convertibles are a very special kind of car - and nobody knows that better than the people who drive them. The retractable hard-top roof allows you to enjoy the sun and fresh air while the weather is good, without having to worry that the weight of snow will cause a problem during the colder months.
Meanwhile, the interior of the Miata is furnished with comfortable seating, a leather steering wheel, and a premium sound system that allows for all your favorite types of input.
The 2017 Miata is all about having a great trip, and fumbling with the keys isn't necessary - every model includes a built-in keyless entry system so you can simply get in and get going without worrying about finding your keys or locking up as you leave. Speaking of safety, the Miata also comes with a hands-free communication system to help you make and receive calls when you're out on the road. The more attention you can pay to the road, the safer you'll be - and it's the details like this that show Mazda truly cares.
Vehicle Specifications
The 2017 Mazda MX-5 Miata near Franklin is powered by a two-liter, four-cylinder engine that can reach up to 155 horsepower. It puts it to good use, too, with a 0-60 time of just 5.8 seconds to help you get up to speed when you're heading onto the freeway. Small corners aren't a problem, either, thanks to the 30.8 turning radius.
Attractive cars aren't always known for their efficiency, but the Miata continues to impress with an average estimated mileage of 27/34. Fueling its efficient engine is an 11.9 gallon tank, allowing for an average range of more than 360 miles between each visit to the gas station.
Safety Features
The Miata is remarkably safe for a vehicle of its size. Alongside expected features like air bags and stability control, the Miata also offers a four-wheel braking system, auto-leveing headlights, and a blind-spot monitoring system to help you know when there's another vehicle just out of sight.
If you're ready to experience the comfort and quality of Mazda's latest convertible, schedule your test drive of the 2017 Mazda MX-5 Miata with Russ Darrow Mazda at 5234 High Crossing Blvd in Madison, Wisconsin today. We're looking forward to answering your questions and helping you drive home with the vehicle you truly want to own.
Directions to Mazda Franklin
Contact us about the 2017 Mazda MX-5 Miata