2017 Mazda MX-5 Miata near Lake Geneva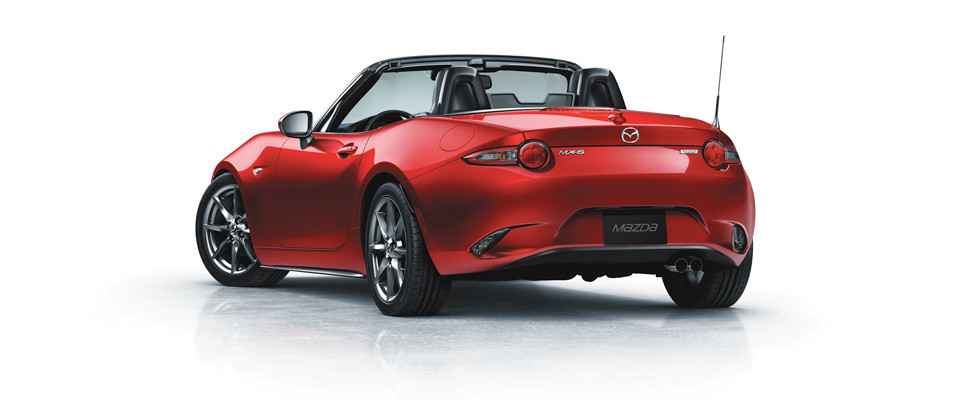 View 2017 Mazda MX-5 Miata Inventory
2017 Mazda MX-5 Miata near Lake Geneva
The 2017 Mazda Mx-5 Miata available near Lake Geneva is the perfect car for enjoying this gorgeous area of Wisconsin.
2017 Mazda MX-5 Miata Vehicle Information
There's nothing quite like getting to enjoy the fresh air of the open road - and the Miata makes this easy with its retractable hard-top roof, allowing you to let the sun in any time you want while still offering protection from the rain.
Of course, enjoying the outdoors is only half the fun of a convertible - the Miata also includes a premium sound system, complete with inputs like high-quality radio, CDs, MP3's, and auxiliary input from smartphones and other media devices.
The Miata itself is built on a two-passenger coupe body, and getting in and out is a breeze thanks to the built-in keyless entry system. For those who want to keep their eyes on the road while they're driving - that is, everyone - Mazda has also included a hands-free communication system so you won't have to fumble around for your phone when you get a call you absolutely have to take.
Vehicle Specifications
The 2017 Mazda Mx-5 Miata for Lake Geneva offers 155 horsepower through a four-cylinder, two-liter engine. Navigating the twists and turns of the road is easier than ever thanks to the small 30.8 turning radius, while a six-speed manual transmission system puts you in full control of the car.
Of course, it's hard to truly enjoy your trip when you're worried about gas - and the Miata more than meets expectations. The estimated mileage is an outstanding 27/34, and the 11.9 gallon fuel tank means that this sleek beauty averages more than 360 miles between each trip to the gas station. If you're heading further away, the Miata can hit 60 miles per hour in just 5.8 seconds, allowing it to get up to speed on even the shortest on-ramps.
Safety Features
Mazda was determined to make the Miata as safe as possible, and they amply succeeded. Aside from basic necessities - stability control, air bags, and so on - the Miata includes several less-common features to help you avoid collisions.
The most useful of these include a blind-spot monitoring system, auto-leveling headlights that help provide maximum illumination at all times, and a four-wheel braking system that helps to ensure smooth deceleration. The end result is a small car that's as safe as Mazda could make it.
If you're ready to experience what Mazda's latest convertible has to offer, schedule your test driveof the 2017 Mazda Mx-5 Miata with Russ Darrow Mazda at5234 High Crossing Blvd in Madison, Wisconsin today. We know you're looking for a ride you'll truly enjoy, and our staff will be on hand to help answer your questions, make modifications, and help you drive away with the vehicle that best suits your desires.
Directions to Mazda Lake Geneva
Contact us about the 2017 Mazda MX-5 Miata