2017 Mazda Mx-5 Miata near Racine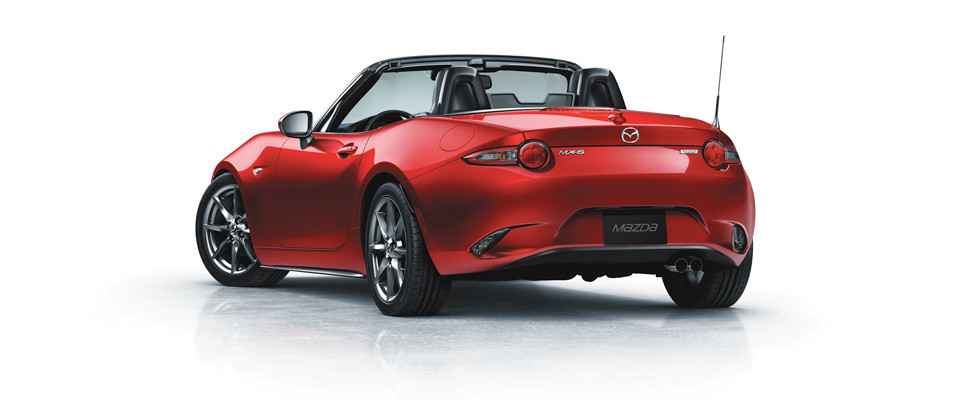 View 2017 Mazda MX-5 Miata Inventory
2017 Mazda Mx-5 Miata near Racine
The 2017 Mazda Mx-5 Miata available near Racine is a stylish, hard-top convertible that perfectly blends comfort, power, and attractiveness into one fabulous machine.
2017 Mazda MX-5 Miata Vehicle Information
Built on a two-passenger coupe body, the Miata was designed from the bottom up to provide a smooth, entertaining experience. The retractable hard-top roof allows you to enjoy the weather of the open road to the fullest, while a premium sound system and plush seating combine to give you a delightful experience every time you get on. You don't even have to fumble around in your pockets, since keyless entry is a standard feature.
To make things even better, the Miata includes a hands-free communication system that you can use to take and receive calls without having to fumble around for your phone.
Vehicle Specifications
The 2017 Mazda Mx-5 Miata near Racine runs on a two-liter, four-cylinder engine that can churn out up to 155 horsepower. It's also ideal for navigating around tight corners (and other vehicles) thanks to its small 30.8 turning radius. A six-speed manual transmission system further cements the experience of driving the Miata by allowing you to take full control of the vehicle.
As far as range goes, the Miata averages more than 360 miles between stops for gas thanks to its outstanding 27/34 estimated mileage and 11.9 gallon tank. It's not shy about getting up to speed, either, with the ability to hit 60 miles per hour in just 5.8 seconds.
Finally, on top of everything else, they still managed to find 4.5 cubic feet of space for the trunk - nobody gets a coupe for the storage, but it's a nice touch that will let you carry the things you really need to have.
Safety Features
It's well-known that smaller vehicles aren't as safe as larger ones, so Mazda put in the extra effort to help ensure that the Miata is as safe as possible when you're out on the road. Every expected safety feature (air bags, stability control, etc.) is included, as are a few extras like four-wheel braking, blind spot monitors, and auto-leveling headlights.
Together, these work to help ensure that your experience is always as safe as it can possibly be.
This car is definitely worth a test drive if you're looking for a new coupe, so schedule your test drive of the 2017 Mazda Mx-5 Miata with Russ Darrow Mazda at 5234 High Crossing Blvd in Madison, Wisconsin today. Our staff will be available to answer any questions and help you go back to Racine with the car you truly want to be driving.
Directions to Mazda Racine
Contact us about the 2017 Mazda MX-5 Miata