Mazda Oil Changes in Madison
At Russ Darrow Mazda of Madison, we offer our customers the chance to secure a one-stop oil change shop for every oil change service. We know that our customers selected their Mazda car or SUV because they seek to get more out of the basic driving experience, and we give them more with their oil changes by offering certified Mazda service by a certified technician that knows their vehicle and its routine oil change maintenance professionally. No matter if you own a CX-5 from Monona, Mazda3 from Waunakee, CX-9 from Cottage Grove, or Mazda6 from DeForest needing a quality synthetic oil or conventional oil change, we are here and ready to handle any Mazda's oil changes and offer regular service specials to optimize value with each visit.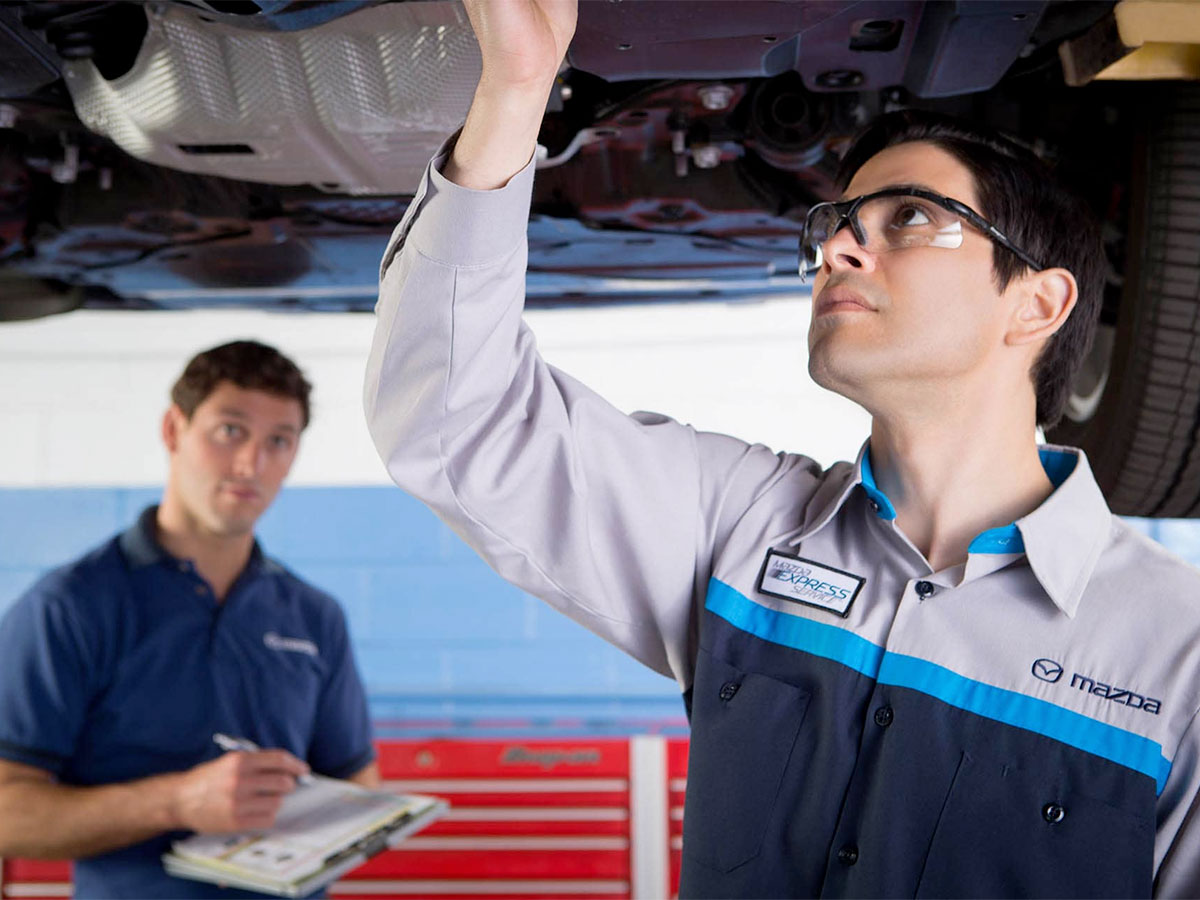 Oil Changes & Routine Engine Maintenance
Mazda engines are proven powerhouses able to generate considerable power in a small engine package with impressive efficiency. The condition and reliable performance of any internal combustion engine on the road today comes down to the condition and performance of the lubricating oil. Without engine oil keeping the engine well-lubricated and operating at the specified temperature, the engine would overheat and lock up within minutes. When Mazda engineers a model with an internal combustion engine, the engineers know precisely how long engine oil will last and how long it will last under specific driving conditions. Given the importance of oil for reliable engine performance and the known consequences of defective oil, it is universally recommended to follow the oil change schedule found in the owner's manual.
Russ Darrow Mazda Oil Change Service
We take every type of oil change seriously and execute them to the highest level of quality through certified Mazda service by a knowledgeable technician that will only install genuine Mazda OEM oil and an oil filter from our parts department. We also offer oil change specials to maximize the value that our customers receive for each oil change service. The expert technician will remove the old oil and oil filter, inspect for oil leaks, install fresh oil and filter to specifications, topping off all other fluids, and concludes with a 17-point inspection.
SCHEDULE SERVICE
Dealership Amenities
- Comfortable Lounge
- Courtesty Local Area Shuttle
- Magazines
- In Lounge TVs
- Complimentary Coffee
- Russ Darrow Rental Program
- Darrow Group Gold Rewards Program
- Kids Play Area
- Mazda Express Service
- Open Saturdays